Speakers
---
Gerassimos Thomas
Gerassimos Thomas is the Deputy Director-General of the Directorate-general for Energy (DG ENER) at the European Commission, responsible for developing and carriying out the Commission's policies on energy. He holds a Master in International Relations and a Master in Business Administration.
Anders Wik
Anders Wik is the R&D Manager for Nuclear and for Digitalization in Generation at Vattenfall AB. The responsibility for digitalization also covers emerging technology, e.g. drones, additive manufacturing. Anders is the chairman for the Energiforsk Nuclear Portfolio Board and is also a member of the Innovation, R&D WG within FORATOM. He holds a M. Sc. in Chemical Engineering and a degree in in Business Administration.
Monika Adsten
Dr Adsten is the program director of nuclear research at Energiforsk, heading R&D programs focused on nuclear power plant assets, LTO and digitalization. She is also heading R&D programs involving hydro power assets, LTO and digitalization. In her position, she is responsible for the strategic development of current and new activities as well as establishing different kinds of nodes for knowledge exchange. She holds a PhD in engineering physics from Uppsala university.
Ness Kilic
Dr Ness Kilic is a nuclear power plant operation's officer for The Nuclear Power Engineering Section at the IAEA. In this role he has accomplished studies on NPP and grid interface. This includes non-baseload operation of NPPs, i.e. load follow and frequency response and co-existence with the intermittent energy sources, and grid reliability for NPP operations.
Yves Desbazeille
Mr Desbazeille is Director General of Nucleareurope, the trade association representing the European nuclear industry. He holds an MBA and has previously been involved in different businesses and responsibilities at EDF: nuclear engineering, hydro and thermal power projects management in France, USA as well as in Asia.
Thibaut Gain
Thibaut Gain is an Expert and a Technical Advisor at Framatome for the Executive Committee and Business Units. During his career, he has gained in-depth knowledge of various aspects of nuclear life cycle. From starting plants worldwide, nuclear measurement, to training nuclear experts. In addition, Mr. Gain served as a technical expert at WANO for three years performing reactor design reviews worldwide. Most recently, he developed Framatome's portfolio of high value solutions, including Flexible Operation.
Patrick Morilhat
Patrick Morilhat is managing the EdF Nuclear Plant Performance R&D Program as Program Director. In this position, he leads R&D programs related to Plant modernization and digitalization, productivity improvement and flexible operation. He is vice-chair of the EPRI I&C committee.
Jesse Jenkins
Jesse Jenkins is a postdoctoral Environmental Fellow at the Harvard Kennedy School and the Harvard University Center for the Environment, where he harnesses methods from operations research, electricity systems engineering, and applied economics to improve regulation, policy, and practice in the energy sector. He currently focuses on the rapidly evolving electricity sector, including the transition to zero-carbon power systems and the proliferation of distributed energy resources. Jesse completed a PhD in Engineering Systems at MIT 2018. Jesse has delivered invited testimony before the United States Senate Committee on Energy and Natural Resources and his research has been featured in the New York Times, Wall Street Journal, Washington Post, Time Magazine, Newsweek, National Public Radio, and other media outlets. Jesse worked previously as a researcher at the MIT Energy Initiative, the Director of Energy and Climate Policy at the Breakthrough Institute, and a Policy and Research Associate at the Renewable Northwest Project.
Jacopo Buongiorno
Professor and Associate Department Head of Nuclear Science and Engineering at the Massachusetts Institute of Technology (MIT). Jacopo has published over 80 journal articles in the areas of nuclear energy system innovation, reactor design and safety, boiling heat transfer, and nanofluid technology. He is the Director of the Center for Advanced Energy Systems, one of eight Low-Carbon-Energy Centers of the MIT Energy initiative and of the MIT study on the Future of Nuclear Energy in a Carbon-Constrained World.
Seppo Hänninen
Dr Seppo Hänninen is senior scientist, and he has been employed by Electrical Inspectorate 1981-1987, Helsinki University Technology (HUT) 1990-1991, and at VTT since 1987. He has worked for VTT as senior scientist, team leader of Power Systems, deputy technology manager of Energy Systems Knowledge Centre (2006-2008) and technology manager of Energy System Knowledge Centre (2008-2013). He is member of the CIGRE (FiNC) and ETIP-SNET.
Maja Lundbäck
Maja Lundbäck is change manager for system responsibilities at Swedish National Grid. As change manager Maja is working with system strategies, regarding the power system risk concept for operational security – determining how to procure power system flexibility to maintain a reliable power system. She is developing the process of procuring flexibility to cope with system challenges and have the last year focused on interaction between power system and nuclear power plants.
Johan Svenningsson
Johan Svenningsson is Country chairman of Uniper, owner of the nuclear power plant in Oskarshamn. Previously Johan was the CEO of the Oskarshamn nuclear power plant. Under the chairmanship of Johan, Uniper Sweden has actively promoted nuclear power as an necessary ingredient in the Swedish power system due to its strong contribution to system stability and robustness. Uniper has one reactor in operation in Sweden and two in decommissioning.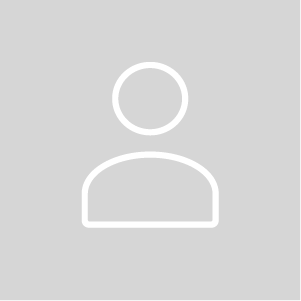 Mats Ladeborn
Mats has more than 30 years of experience from the nuclear power industry. He has a background as operator, plant director at Ringhals for almost ten years and later as responsible for all nuclear power operations in Vattenfall. Today he is heading the strategic development of Vattenfall's collected nuclear power assets. Mats is a former president of FORATOM and he is the current president of the Swedish Atomic Forum.
Price and registration
Fee
Full conference fee including dinner presentation, dinner, seminar and lunch is 1 450 SEK + VAT.
Day 1 only including dinner presentation and dinner is 950 SEK + VAT.
Day 2 only including seminar and lunch is 500 SEK + VAT. 
Registration
Registration is closed, contact monika.adsten@energiforsk.se for more information.
Welcome!
Monika Adsten, Energiforsk
Download